Intuitively Painting Holiday
Rating
Color, shape, contrast, shadow, light, composition, balance.
Annerie Mol
In the group personal attention. Accompanied by Annerie who will give you some of the techniques which you can continue. Beautifully creative and active, you are busy with the goal of being happy, relaxing and slowly learn to let go. So we start with a short meditation to drain your head and rest in you too consider. Mosaics with organic materials, yoga, intuitive development and self healing, singing bowl massage. The Holiday homes are characterized by pure nature, pleasure, creativity, cosiness, wellness and culture. Look here for availability and prices for your creative holiday.
On half November we always have a nice Hungarian "come back day" in the studio of Annerie in Holland, Waddinxveen (NL).
Curious what other guests liked? Check out our Guestbook and see for yourself.
At Annerie you can find it on all sides, such as: making sculpture from stone, painting of impressionistic landscapes, abstracts, Portraits.
Give yourself this great holiday!

Check out the available periods in the calendar and choose your week!






We have a series of beautiful weeks in 2018. Sign up now and get one Early-booking discount of € 50,- if you book this year before December 31st.
Then use this Booklet, and specify the discount code: VBK2017.
You can also call us or send a message.
Would you like to book with more participants or with the entire association where you paint or shape? Please contact us immediately and we arrange an appointment.

Stay in authentic Somogy farms (Hungarian tanya's). These have been refurbished with respect for as many authentic details as possible.
The workshops are accompanied by artist Annerie. The various workshops and activities all contribute to making you feel good, conscious and mindful. As you work, Annerie gives you techniques and more handles to paint. Learning to look and look also different. Creative expression with acrylic paint and other natural materials. Atelier: The former barn has been refurbished and serves as a studio, with plenty of space and light through the glass sliding doors. In warm weather, enjoy a nice shade on the terrace or among one of the many fruit trees to paint in nature. Of course, this nice holiday week is all-inclusive and you will be picked up at the airport in Budapest and brought back again.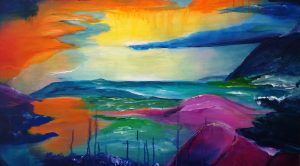 Intuitively Painting

First, you get an explanation of materials, substructures and the various possibilities or themes. You are looking for a nice place to work and before we begin painting, we try to clear our head through a meditation with attention to breathing. This helps to come to your feeling, intuition. From your feelings you choose color and start painting. While you are busy, Annerie provides you techniques that you can apply equally! So you learn in practice as you go. By painting intuitively, paint and choose your color as it were from your feelings. This will help you to let go of everyday things. The results are very surprising, original and make you happy.
It is nice that (almost) everything is allowed and nothing is mandatory. The painting is suitable for everyone .... to paint you do not have to draw. Painting with acrylic or mixed technique accompanied by artist Annerie, www.anneriemol.com. This workshop includes the use of materials, with the exception of paper and paints. These are available at a small fee. Experience how intuitive expression works freely and strengthens your sense of inner strength.
. . . . and delicious and pure food
From fresh Hungarian ingredients from the region, tasty meals. Hungarian specialty "pörkölt" is cooked outdoors on a wood fire in a boiler on a tripod. Vegetarian food is of course also possible.
A holiday with painting week:
- Flight (optional > see Terms and Conditions)
- Fuel, transfers and transportation in Hungary
- Guidance of artist Annerie Mol.
- Various excursions (eg Museum visit, Balaton lake / Tihany etc.)
- English spoken on the spot.



Agenda 2018
In 2018 the following creative weeks are planned. If you want to come with a minimum of 5 participants, or with your association in another week then that is obviously negotiable.
Tripcode, Period
Price
S1-A: Sunday, May 27th to June 3, 2018, 8 days
€ 595,-
S1-B: Sunday, May 27th to Wed. June 6, 2018, 11 days
€ 745,-
S2: Sunday 10th to 17th June 2018
€ 595,-
S3: Sunday 1 to 8 July 2018
€ 595,-
S4: Sunday 19th to 26th August 2018
€ 595,-
Additional costs:
FT: If desired > Flight ticket from
€ 100,-
TT: Tourist tax p.p.p.n.
€ 1,-
AC: Admin./handling fee per booking
€ 20,-
Airline tickets to Budapest
Flying to Budapest on Liszt Ferenc Int.Airport (Terminal 2) is possible with the following airlines.
> From London Gatwick with Easyjet

> From London Luton with Wizzair

> From London Stansted with Ryanair

> From Manchester with Ryanair or Jet2.com

> From Edinburgh with Jet2.com
> From Dublin with Ryanair or Aer Lingus
We are looking for the best possible airline ticket for your holiday. It depends on which airline has the lowest price. From the airport you will be picked up and taken to your holiday location in Somogyacsa.
Sculpture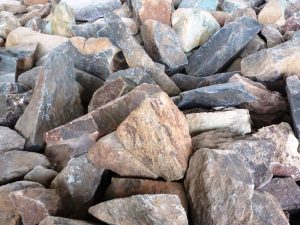 Sculpture in soapstone is suitable for beginners as well as advanced. Soapstone is a very soft stone that is easy to handle by means of filing, sawing and drilling. Finally sanding, polishing and lubricating the image will make you feel comfortable. The most beautiful colors appear.
Experience is not necessary. Editing the piece of soapstone goes into steps. The first step is to look and turn, see the shape of the stone. When it's clear to you, you can start rasping and filming. There are rasps and shapes in all kinds of shapes and sizes available. If the shape is there, it can be polished with inter alia sandpaper of various grains. Finally, the piece of stone is polished and put in the wax for a beautiful shine.


Mosaic

You can use natural materials that you find in the area, and sometimes you can also use it as a substrate, creating a sustainable organic-derived mosaic. A nice keepsake of this "natural" holiday.
Technique and material knowledge are present. Nature provides abundant materials, such as beautiful pebbles in all kinds of earthy tones, pieces of colored tiles that are left behind. Wood, in sizes, colors and types. And then there is always what the shop has for mosaics. Every tile shop will have some broken tiles. They like to donate them to the creative process of an artist. Heavy and big creations that can not be taken on the plane, are brought to you by the end of the season (in Holland).

Book your holiday
Singing Bowl Massage

The self-healing power of your body is triggered by the vibrations that produce the Tibetan singing bowls. Not only through the ear, but through all your senses, the vibrations come in and resonate at cell level. They give energetic power and have an impenetrable positive effect on your entire body. With total relaxation resulting. There is a deep inner peace that allows you to balance your body again. With sufficient interest you can follow a workshop with; - the basic principles and theory - exercise a lot, you learn to provide a total singing bowl massage at both physical and energetic level. After having completed this week, you will receive a certificate and a reference book. Curious? You can make an appointment for a sound massage to experience what it does for you, send an email. For a massage you are dressed and it is wise to wear easy wearing clothes.




Accommodation creative vacation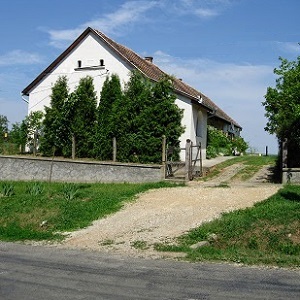 You stay in one of our holiday homes, equipped with all luxury, kitchen, bathroom.

Nice bedrooms with lovely beds and minibar.

Cozy living room with DVD player, LED TV, Wi-Fi.

From May to September, you can use our pool.

Bonbini cozy bar for delicious juices/drinks and relaxing.
Yoga at Artventures

A few weeks a year we organize wonderful Yoga retreats provided by Yogateacher Penelopy Piña (RYT Certified). A whole week of Yoga in a beautiful decor of peace and nature on the solar platform in Somogyacsa, Hungary.
Yoga retreats are special holidays (mostly one week), but also during the creative painting weeks (painting / sculpture / mosaics) there is the possibility to follow in the early morning yoga lessons teached by Annerie. Ask for it. The lessons take place on the various terraces, by the pool, or in the beautiful countryside. In less weather, of course, inside our Yoga Center / Atelier.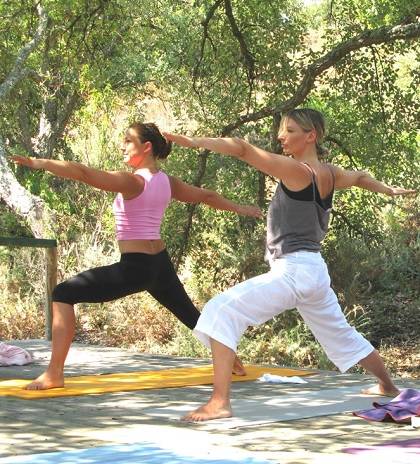 We believe that anyone who is affected by yoga, in any way, deserves to learn more about yoga in a special place and to rest and expand his or her own practice. Find balance in the lifestyle that suits you by participating in this retreat. Let yoga bring your daily life beauty.

What are we going to do during this week?
~ Daily two yoga classes (4 different styles)
~ Daily meditation (including mantras)
~ Pranayama / Breathing Techniques
~ Reiki and Tibetan singingbowl massages
~ Workshops accompanied by artist Annerie Mol
~ Comprehensive yoga workshops
~ Tracking through the surroundings
~ Swimming in Lake Balaton
What else?
~ Daily three raw-vegetable meals
~ Fresh juices every morning in our juice bar!
~ A lot of fruit
When?
~ 2018, not exactly planned. Ask later!
~ Price: € 745,- one full week, 8 days.
The Yoga retreats are accessible to all levels. If you're at the beginning of your yoga journey, these 8 days will take you a big step further.
Penelopy Piña (RYT Certified Yoga-teacher)